Today, we woke up and were ready and raring to go-- it was the day for our
Wild Africa Trek
. I know I have said this before in previous rambles but Animal Kingdom had never been a park I was excited for before this trip. Obviously my first trip I was excited for everything. But as I have explained, over the past few visits both Hollywood Studios and Animal Kingdom have become half-day parks for us. And, I explained all about how the morph from MGM to DHS has made me feel like I am in a park competing with Universal not its own entity anymore. The thing with Animal Kingdom was just that I love zoos and I love aquariums and there are only so many attractions that could impress me more than the dozens of them I had been too. Today, however, was a different story.
I was PSYCHED for the Wild Africa Trek! I was so ready to
reinvent my feelings for the park
! I had been reading and watching all the posts on Disney Parks Blog and could not wait for this. Husband was just happy to try something knew (and that I had surprised him by paying for the tour)! First things first, we needed a hearty breakfast. Off we went to Captain Cook's, which serves Kona's famous
Tonga Toast
! This was huge, yummy, and hit the spot! Tooootally worth the wait!! :D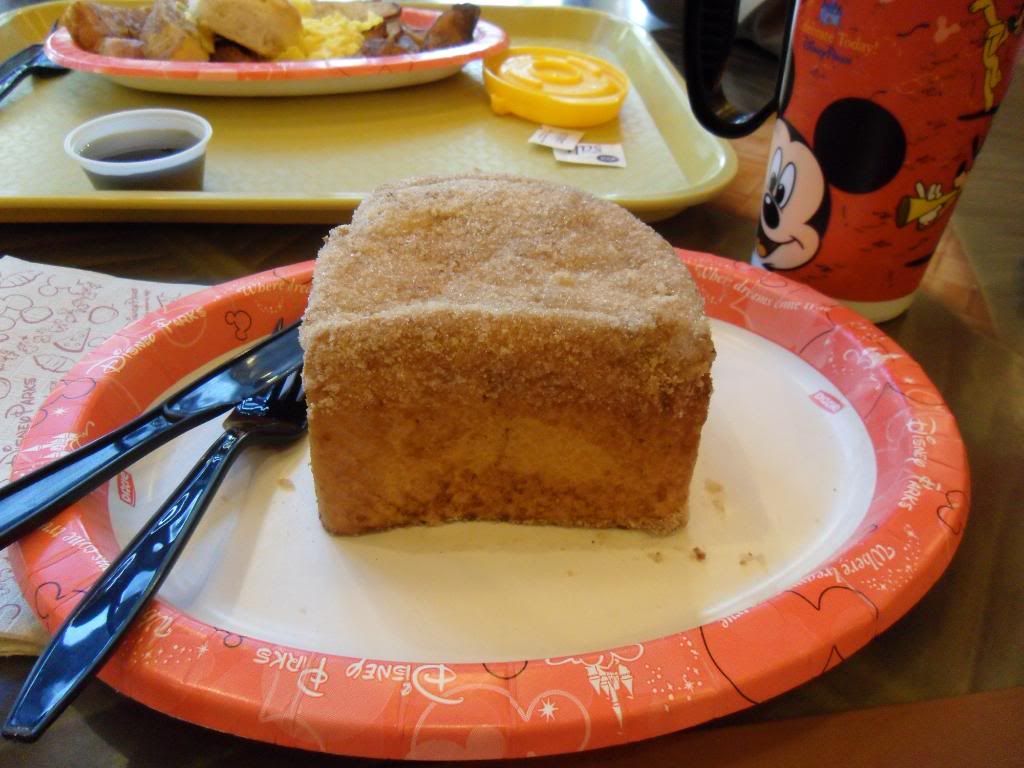 We refilled our refill mugs and off we went! Of course we started off with a picture outside the
Tree of Life
. We had gotten to the park just as the gates were opening so we had a few minutes and decided to
utilize fast pass
. We had never ridden
Expedition Everest
so this was what we went for. My husband is a bit squeemish about rollercoasters and maaaaybe gets geeky motion sickness but we are making our way around the thrill rides! lol!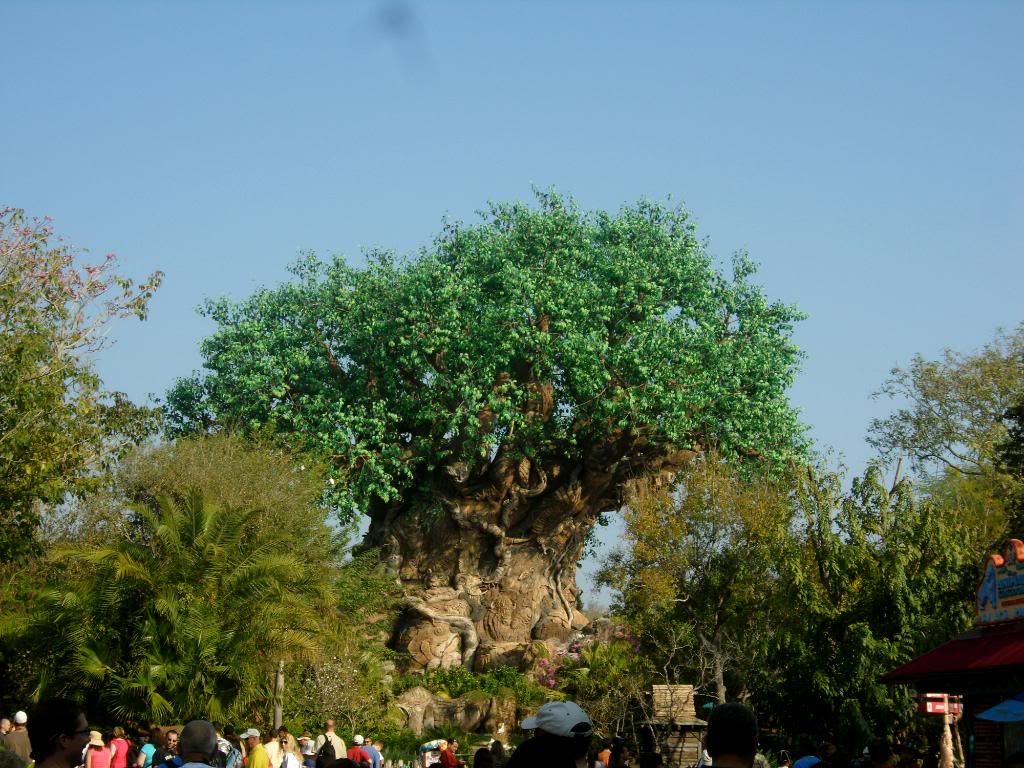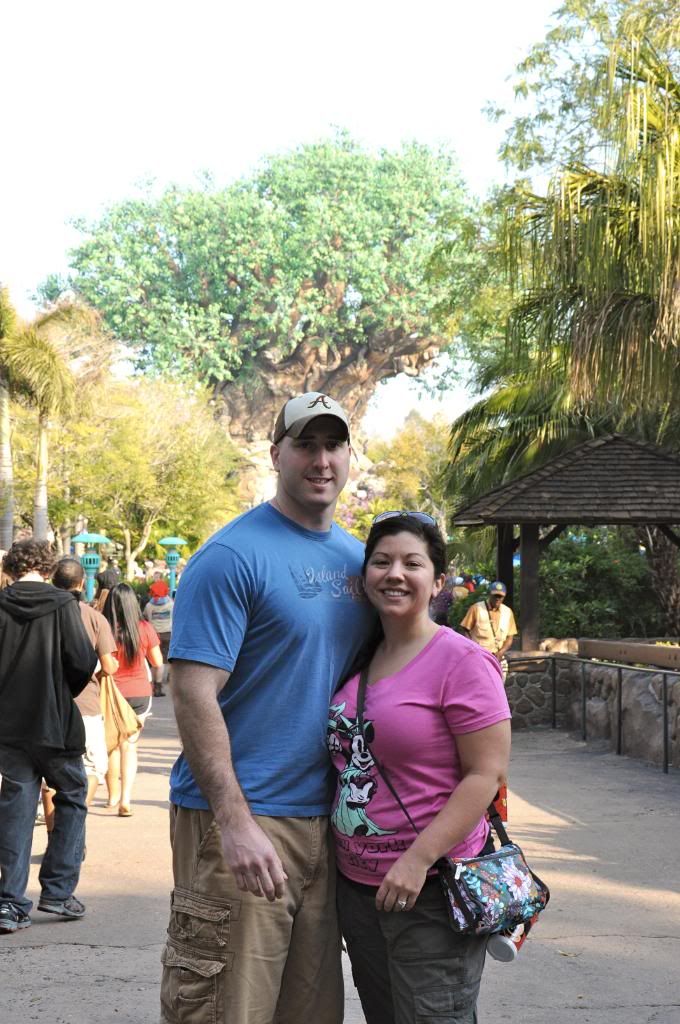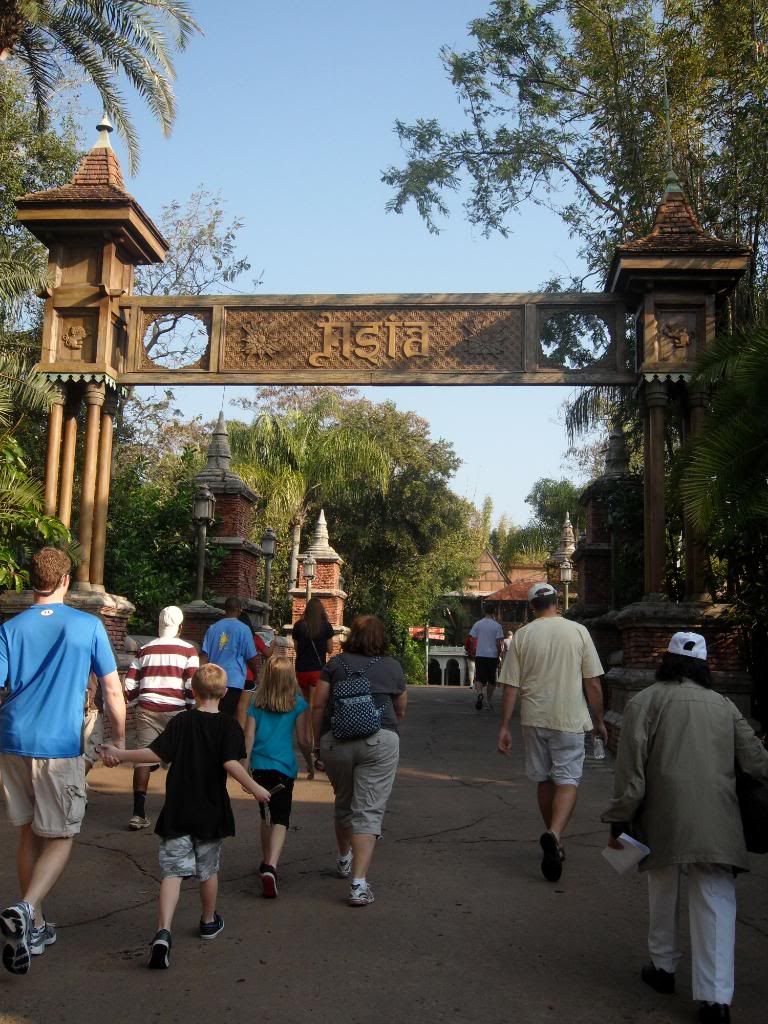 We headed over to our tour, just like our Segway Tour we were a few minutes early.
Being prompt
is really important to these things and pays off. For example, here we learned that we wouldn't get to use a bathroom for the first half of the tour (90 minutes) so we had time to go and do our business. lol. Its not a No-Strings-Attached-Fastpass, but it sure was helpful! lol!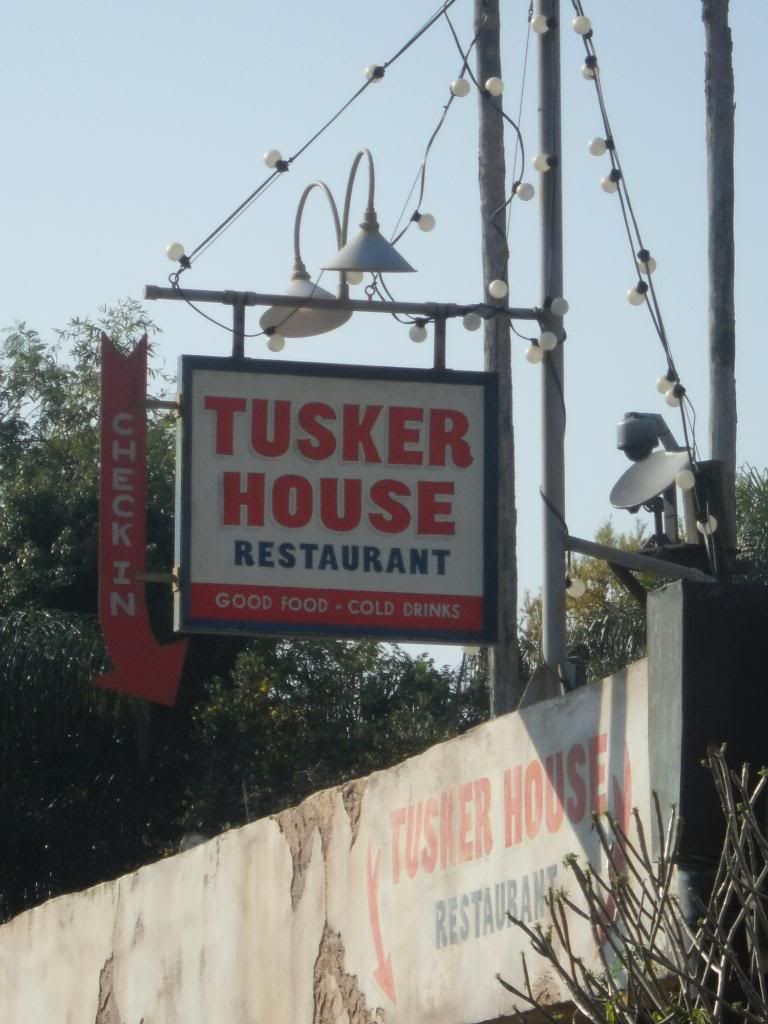 We were then off on our adventure. I linked these before, but I have already written a full review for Chip & Co.... which you will find
here
,
here
, and
here
! And some pictures on the Picturing Disney Facebook page
here
.
For the sake of this post I will through out a few "things to do" with a few pics....
Know the rules
when going on a tour! This tour was super-new and I had to call back twice but I did find out that despite what the internet said (1) I could bring my camera with me, and (2) There would be a photopass photographer with us!
Make friends with your tour group
!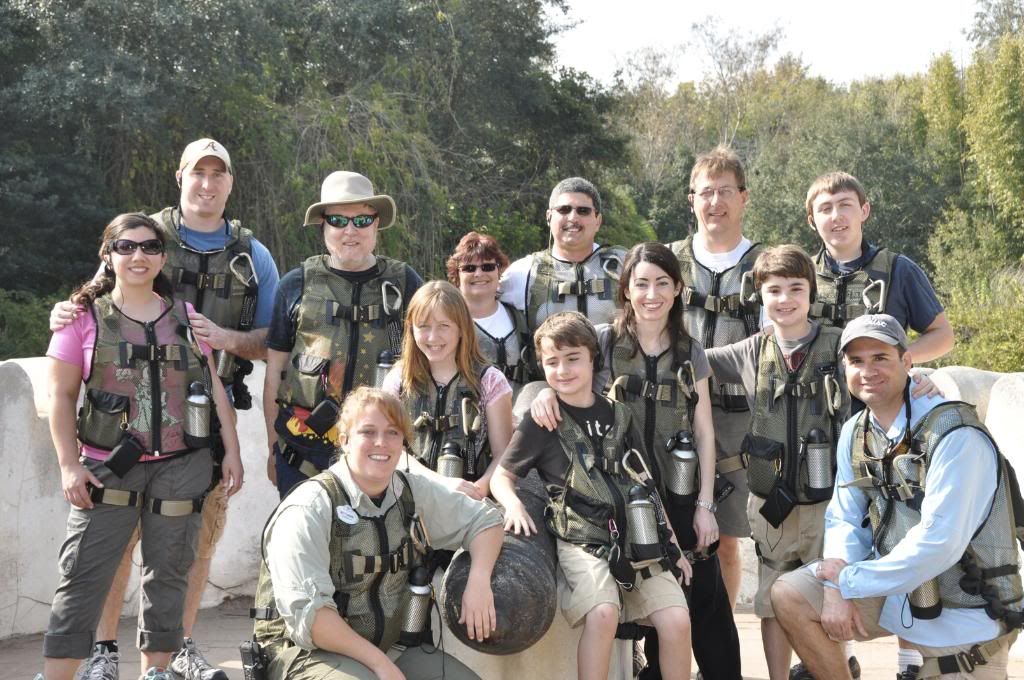 Always
say yes when someone offers to take your picture
!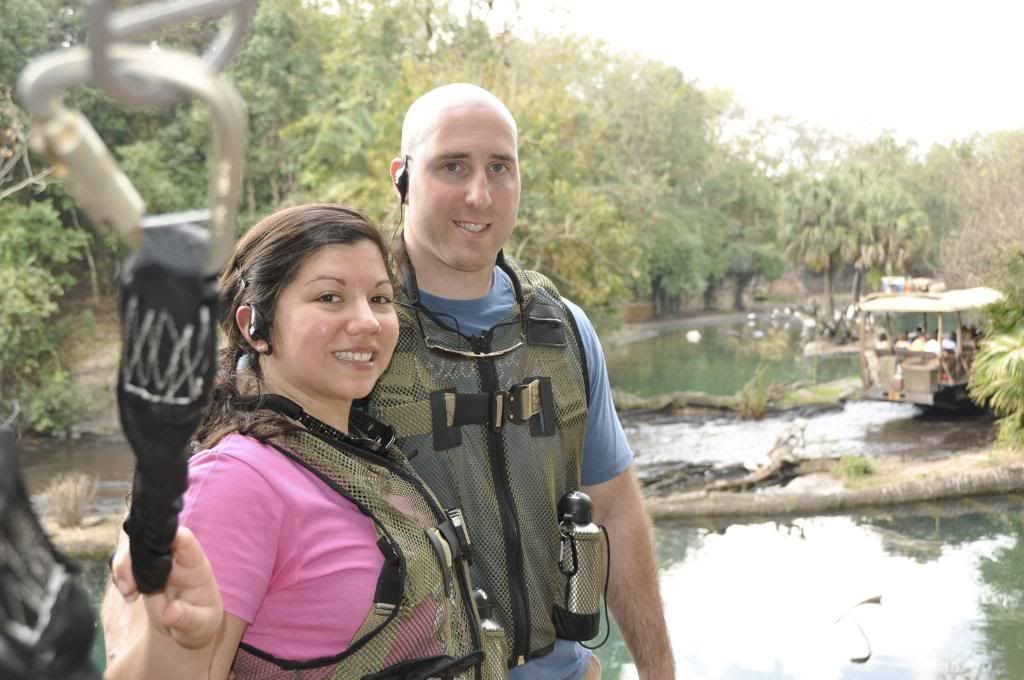 Go out of your comfort zone
. Okay, this wasn't for me... I was psyched about it, but I know my husband double checked his gear and was prob a little nervous at first. It made it more fun for me.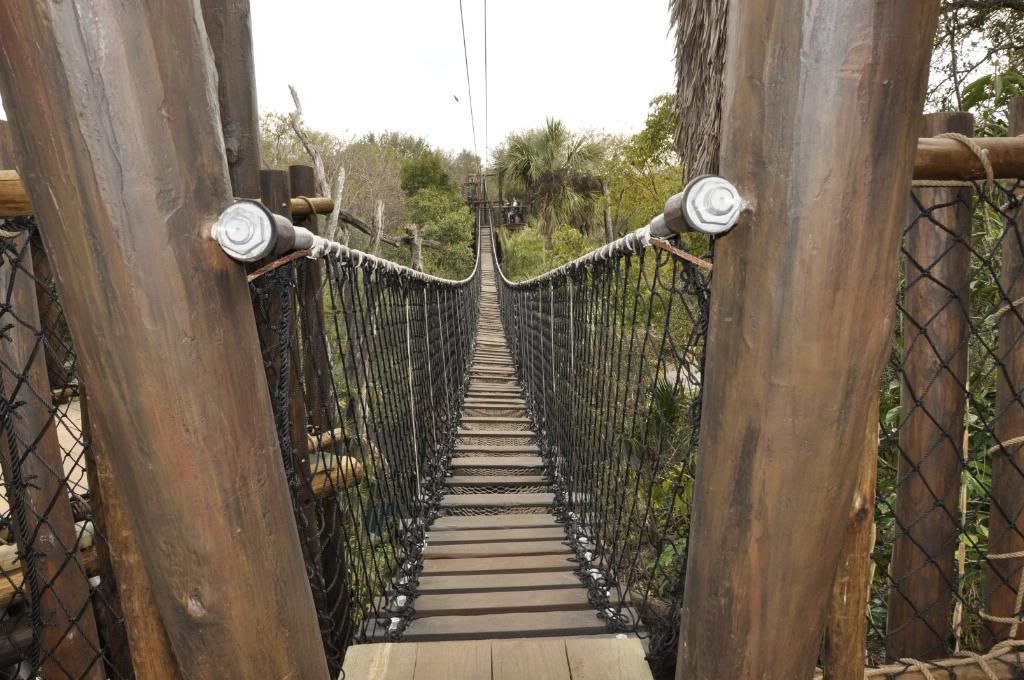 Allow yourself to be
filled with awe
at the beauty of nature!
After our tour was done, we were totally on an Animal Kingdom high. We headed off to use our FP for Expedition Everest. I really
enjoyed the queue
here!
We headed off on our trip with the Yeti, and thoroughly enjoyed the ride. I think, my husband was even a little more disappointed that it rivaled Big Thunder Mountain, not Space Mountain even :)
It was nearly 4 by the time we made our way back through the trails around the Tree of Life and were ready to head out. We had dinner at Kona at 5:30 so we decided to go freshen up.
Off we went back to the Poly to freshen up.
The second half of our day was just as exciting as the first half since we had been looking forward to the super late night
extra magic hours at Magic Kingdom
We headed up to our reservations at
Kona
which is certainly a new favorite of mine. We both ordered sushi which could have been a meal in and of itself but vacation is vacation so we ordered entrees too. ;)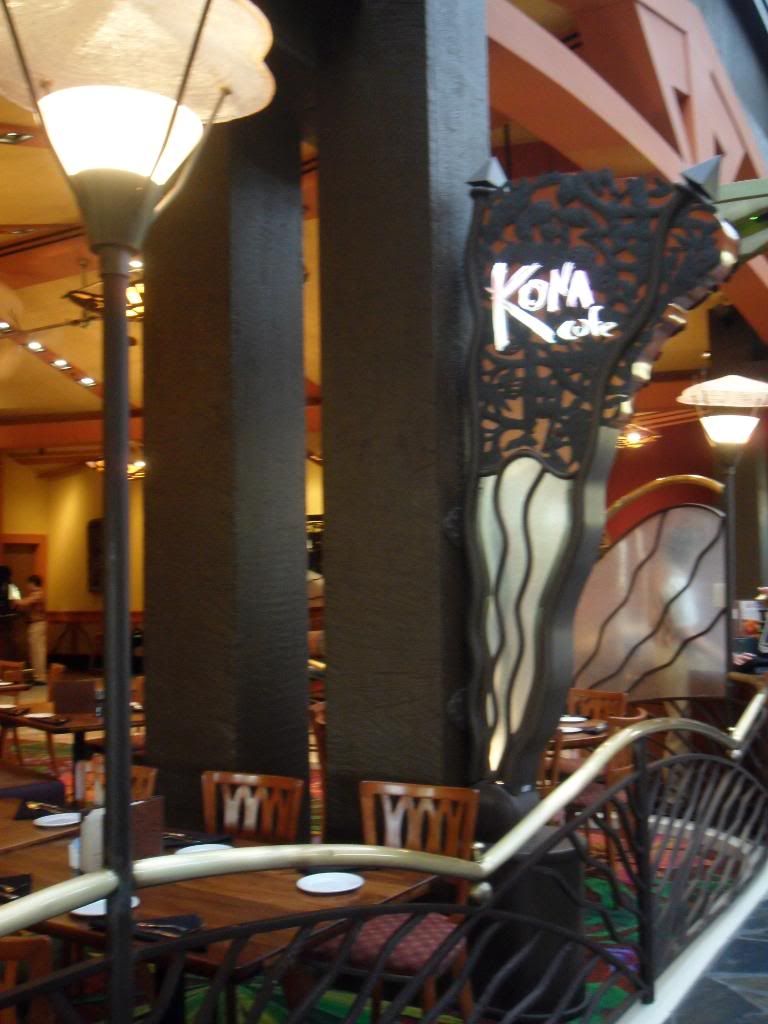 When we were stuffed with yummy food we headed out to Magic Kingdom.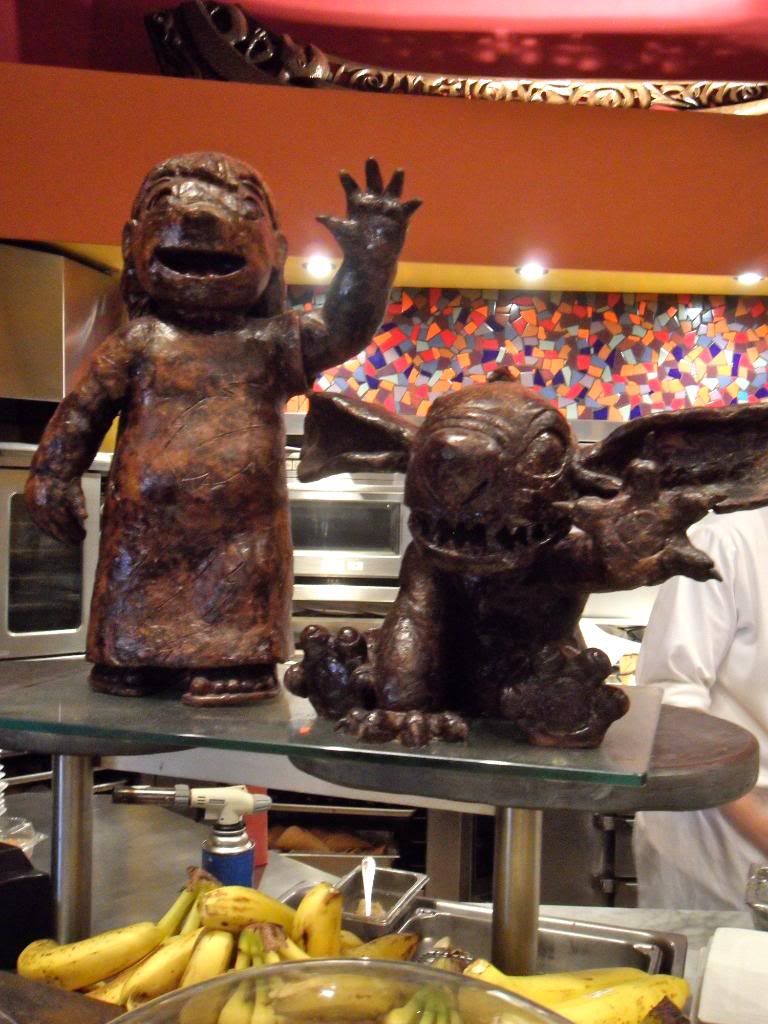 When we got there we decided that we would find a spot for the first showing of the
Main Street Electrical Parade
, the castle show
Magic, Memories, and You
- and of course-
Wishes!
!
I think we hit Fantasyland first and Fast Passed Peter Pan (maybe rode Its a Small World here too) before finding a bench in "the hub"! I took some pics and got a cute one with
a different perspective
of the Donald statue presenting the castle.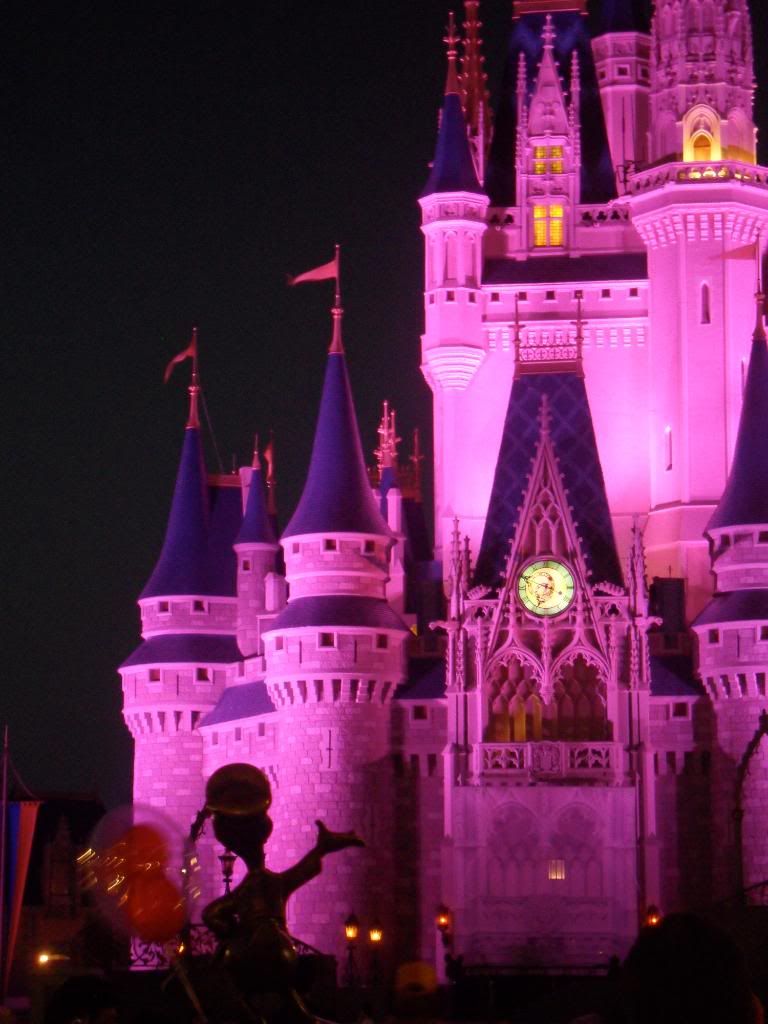 I am a huge fan of SpectroMagic so I wasn't sure what I would think of MSEP but I was BLOWN AWAY!!! It was the exact same parade I used to watch on Sundays at 7pm as a kid when "The Magical World of Disney" would start!!! And my husband, who had been to Disney World as a kid, remembered the parade from when he'd first seen it. We allowed
disney magic to take us back in time
! We loved it and took a boatload of pics. I was most nostalgic for the Pete's Dragon float.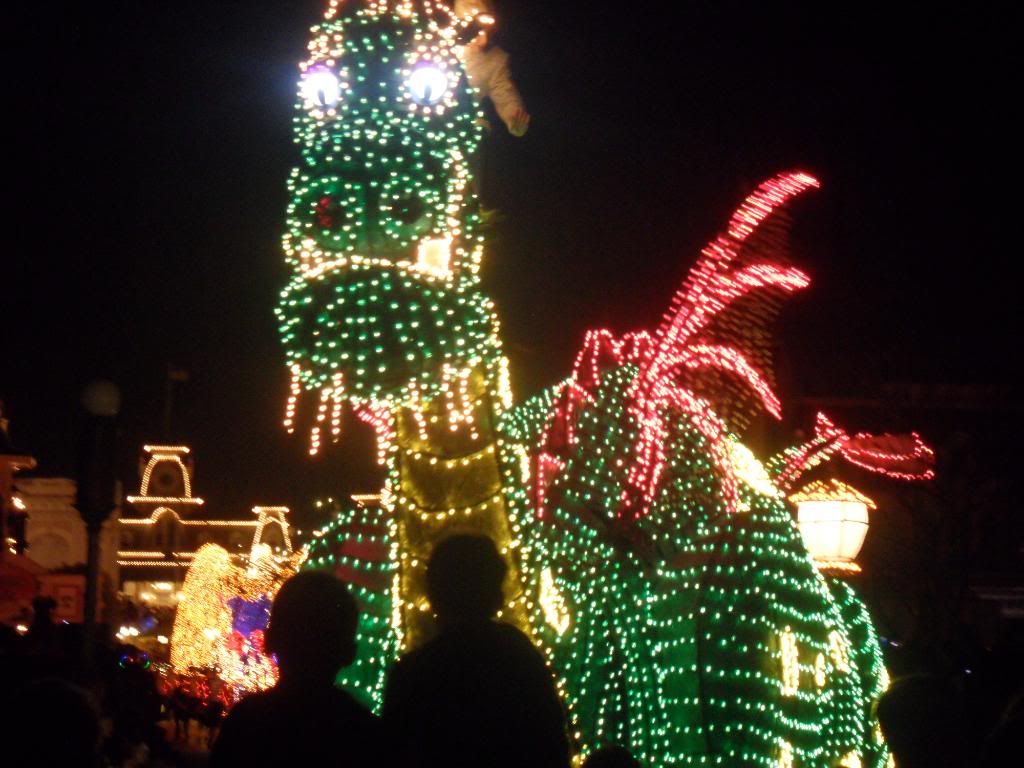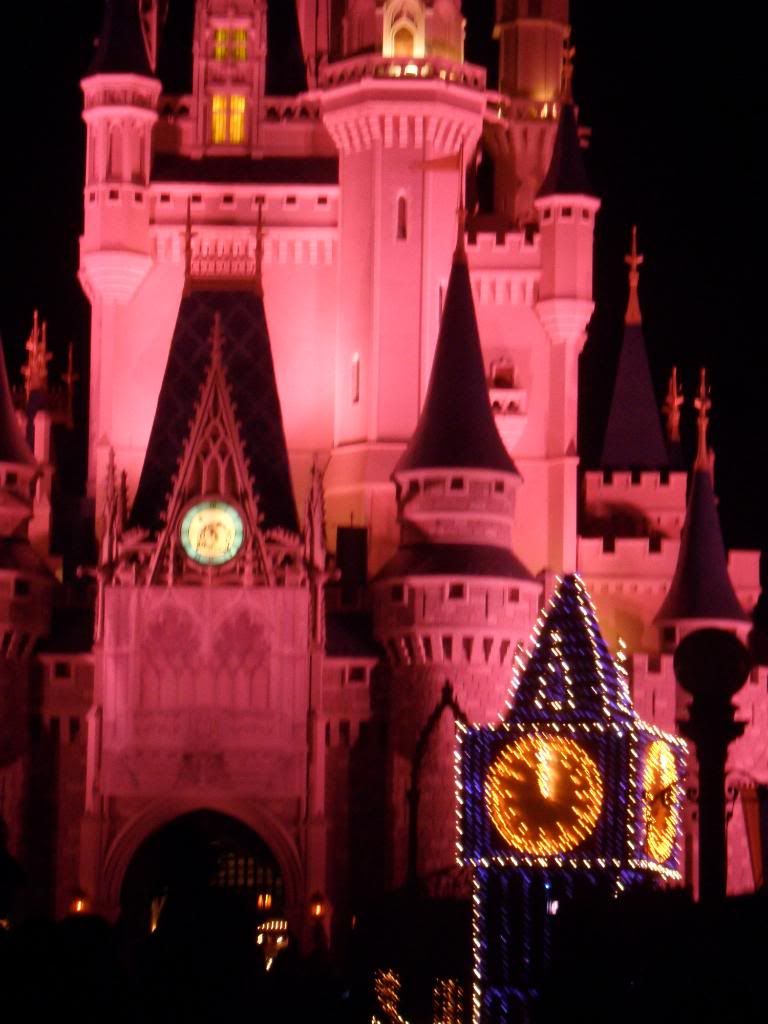 Once all the shows were complete (why does Wishes always make me want to cry?)... we headed back into Fantasyland.
We made the rounds on all the MUSTS here- starting with
The Mad Hatter's Tea Party.
.. everyone must take there picture in mid-spin here. I demand it! lol!
Next up were
the classics
, Dumbo, Peter Pan, It's a Small World (again!), and then we checkout the pics of the new
Fantasyland Expansion
. Which I am STOKED for!!!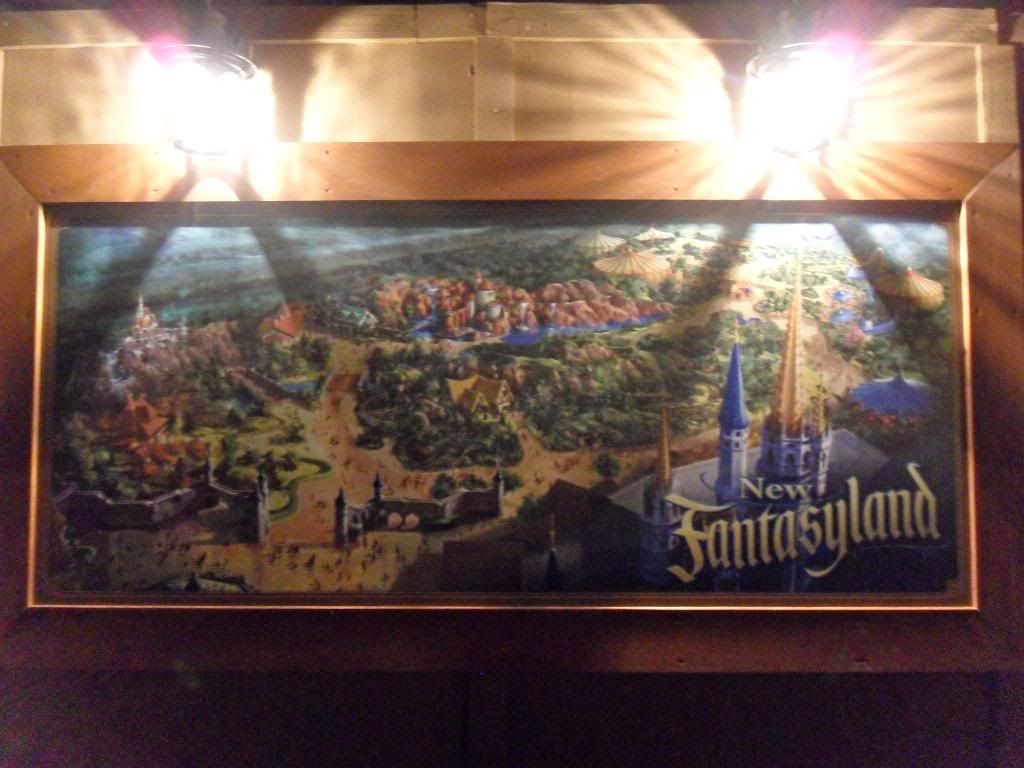 We headed over to Tomorrowland for some more People Mover love and got a really cute couple of pictures by the castle (thanks to photopass). So far they are front runners for my
Christmas card
this year! :)
We had somehow looped around so we came back through the castle, took some time to check out the
Cinderella Mosaic
here and I bought a hoodie in one of the Main Street shops.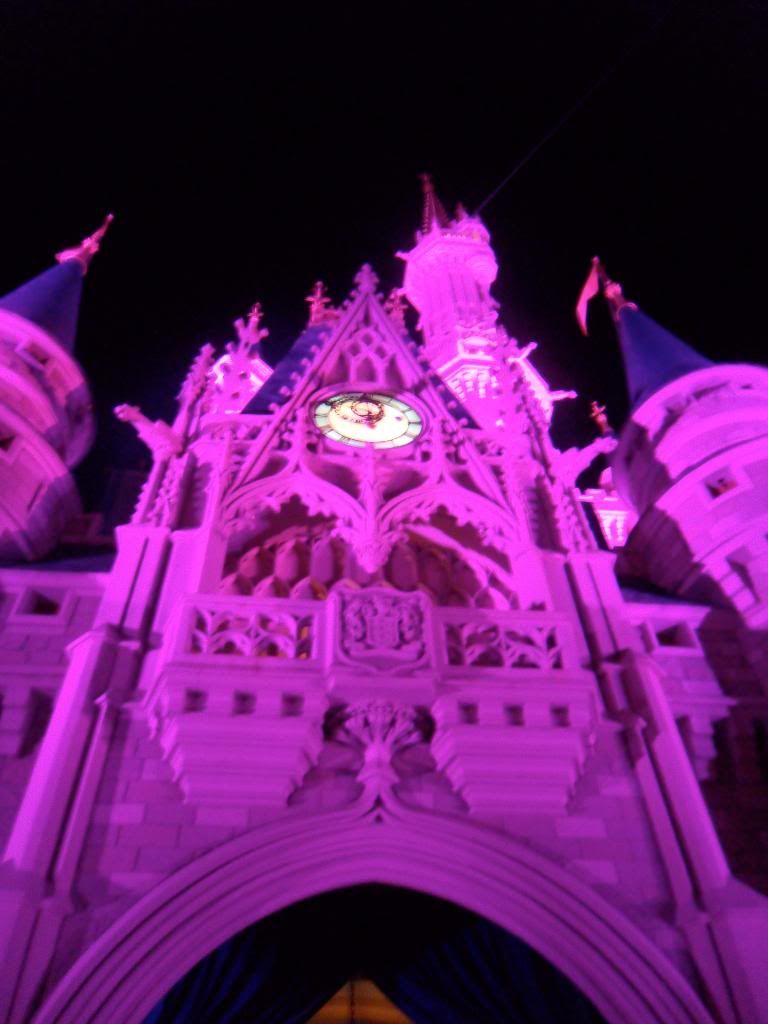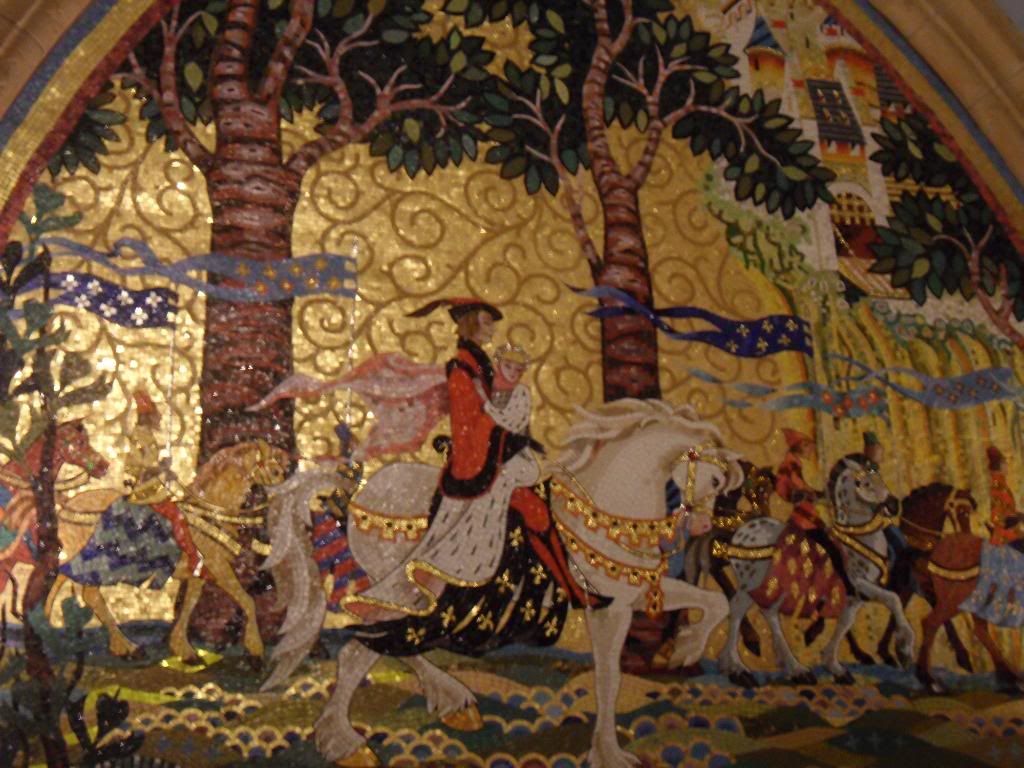 I can't remember how we spent the next hour or so, I am sure we rode more rides- maybe Big Thunder Mountain again? Or Haunted Mansion? Pirates? Idunno. I remember walking around through all the different lands and have some different, albeit not awesome, pics of Adventureland and Frontierland. We stopped for ice cream- root beer floats I think! And then headed out. We stopped and did some more shopping in the
Main Street shops
which always seem to have exactly what I am looking for! (Got the new parks soundtrack as well as 40th anniversary Vinyls!) And we got one more photopass picture stop on our way out! ;)