We left off in the middle of Day 2... we had already experienced all we hoped to see in Hollywood Studios, and spend a half day and night in Magic Kingdom the day before... we had dinner with Cinderella and her family, enjoyed an awesome Segway Tour and lunch in World Showcase, explored some pavilions and rides, and had a great morning and afternoon in Epcot...
Where to next? What better way to relax and enjoy some Florida sun but the
hotel pool
! We got back, slipped into our swimming gear, and headed out first to the main pool... but look who was waiting for us in our room!!
I love towel animals
!!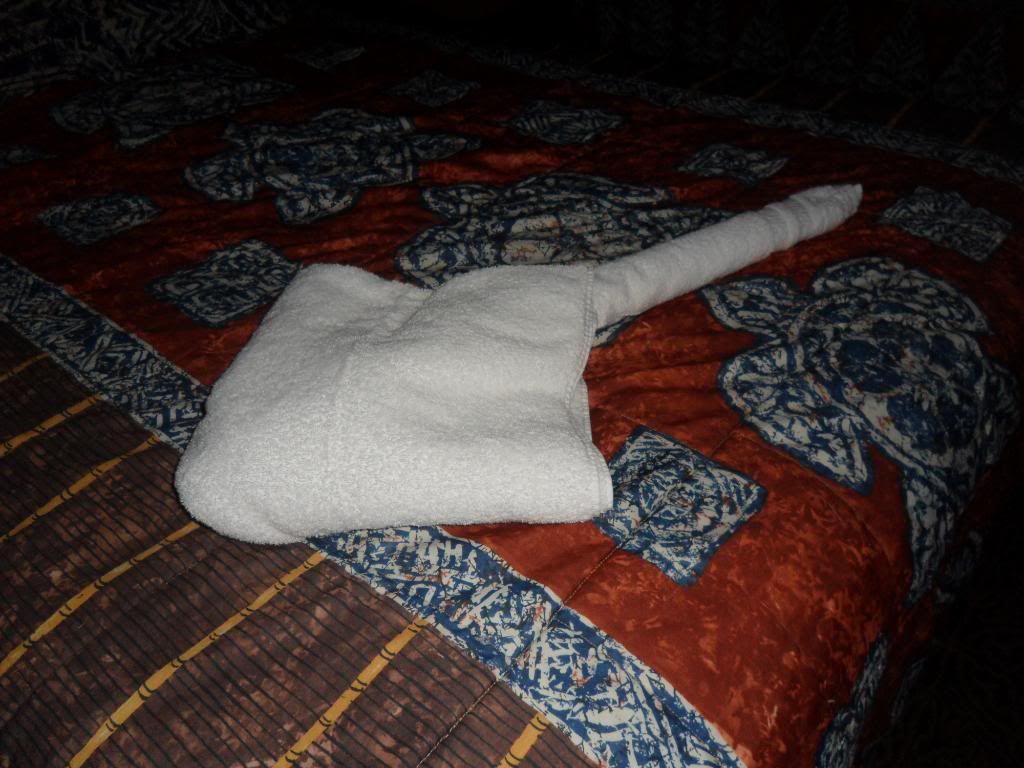 The Volcano Pool ROCKS!!! But as always, we got our
pool-hop
on. lol. We ended up checking out the main pool but settling in over at the quiet pool. It was super nice and relaxing. I don't even remember getting wet, just basking in the Florida sun on a chaise lounge. ;)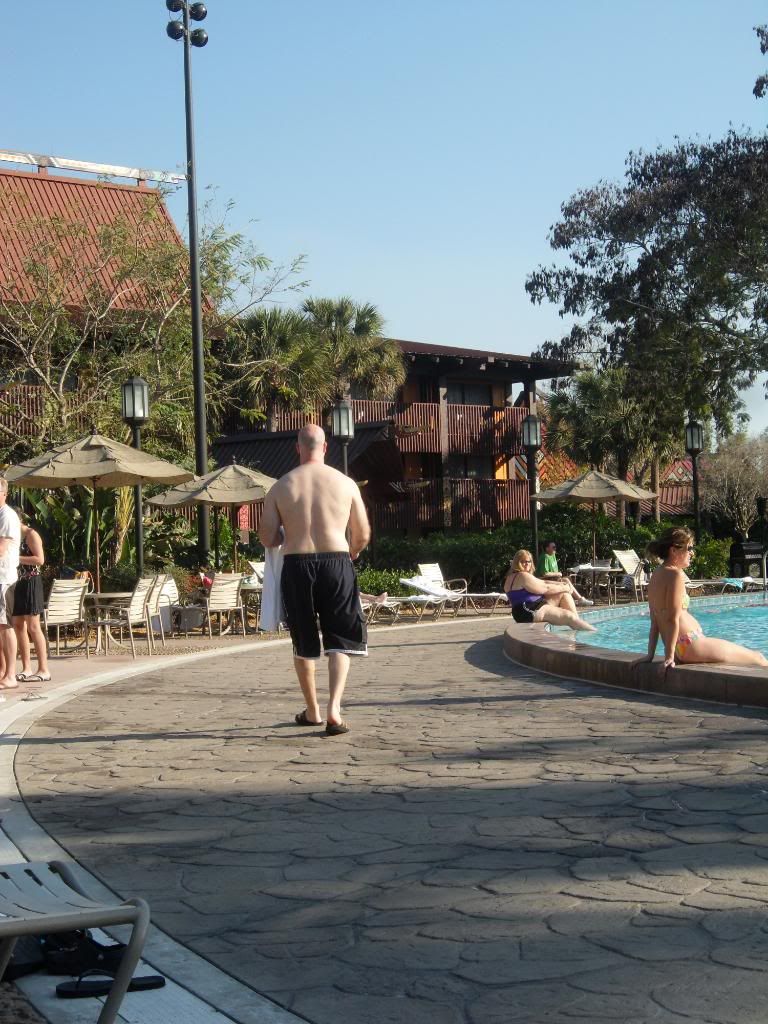 We spent about an hour at the pool before my husband was ready to go but I managed to keep him out there a bit longer. He headed in early and took a few pictures of the resort while I enjoy a little more sunshine time.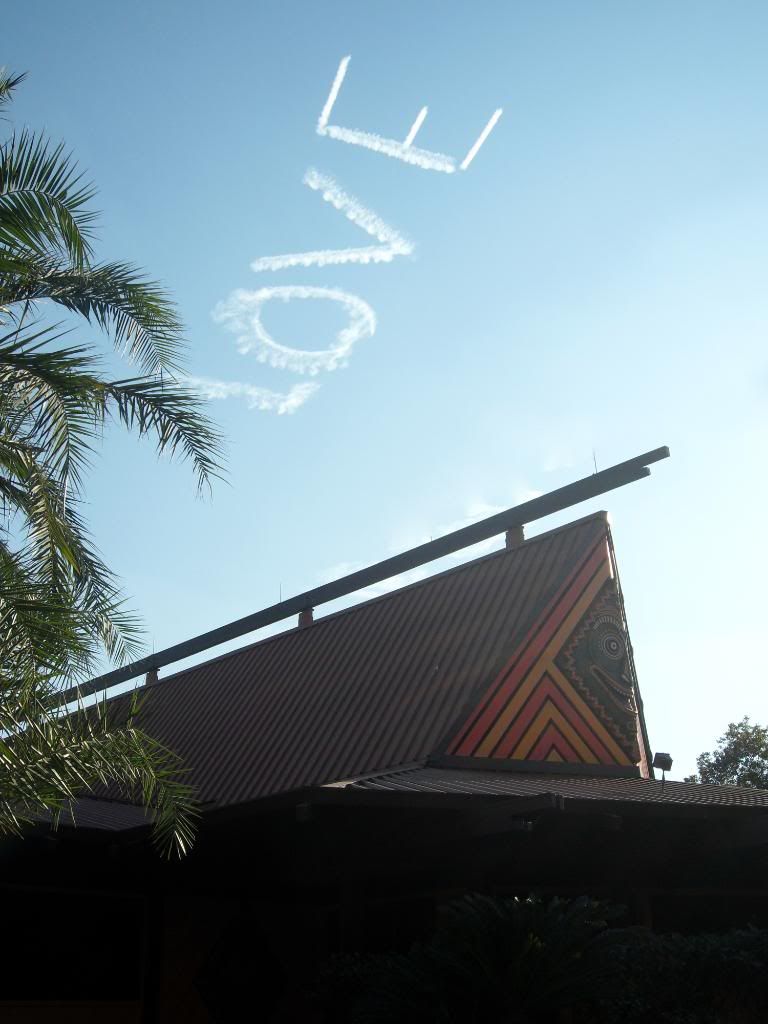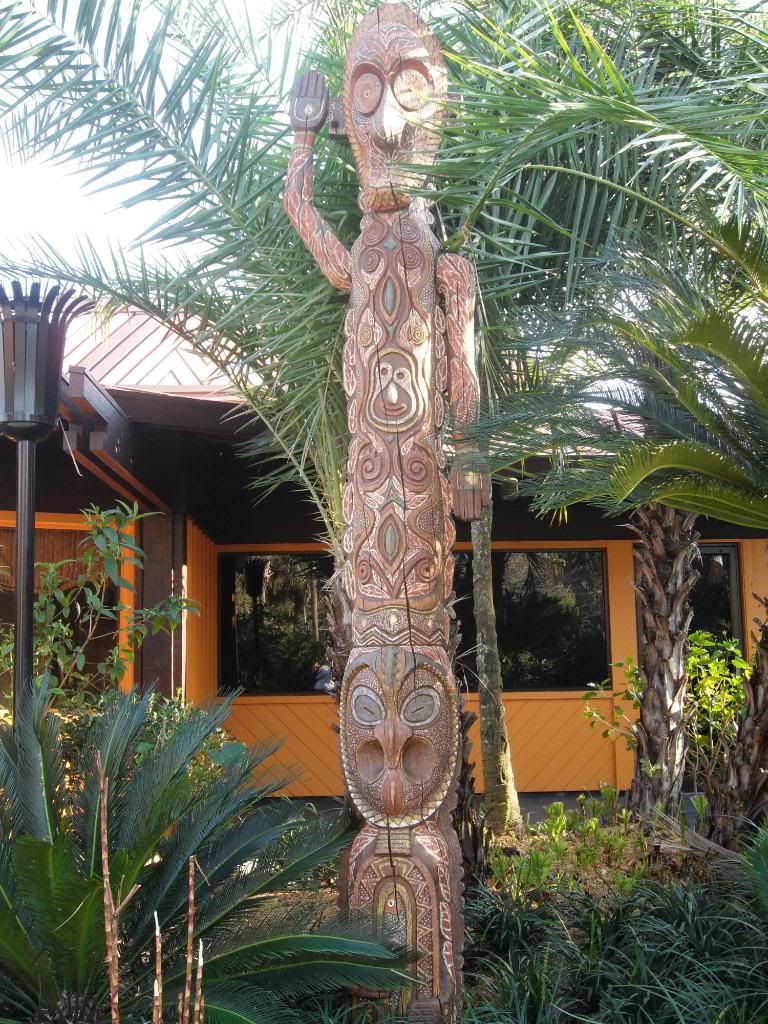 Once we were both back to the room we got all dressed and ready for our dinner at
California Grill
. I we always try to eat at
one signature restaurant every trip
. We have in the past done more casual choices (like Cinderella's Royal Table and Hollywood Brown Derby) but this time since our trip was so close to Valentine's Day we wanted to do something a little nicer. WHAT A GREAT IDEA!!!! California Grill is beautiful!!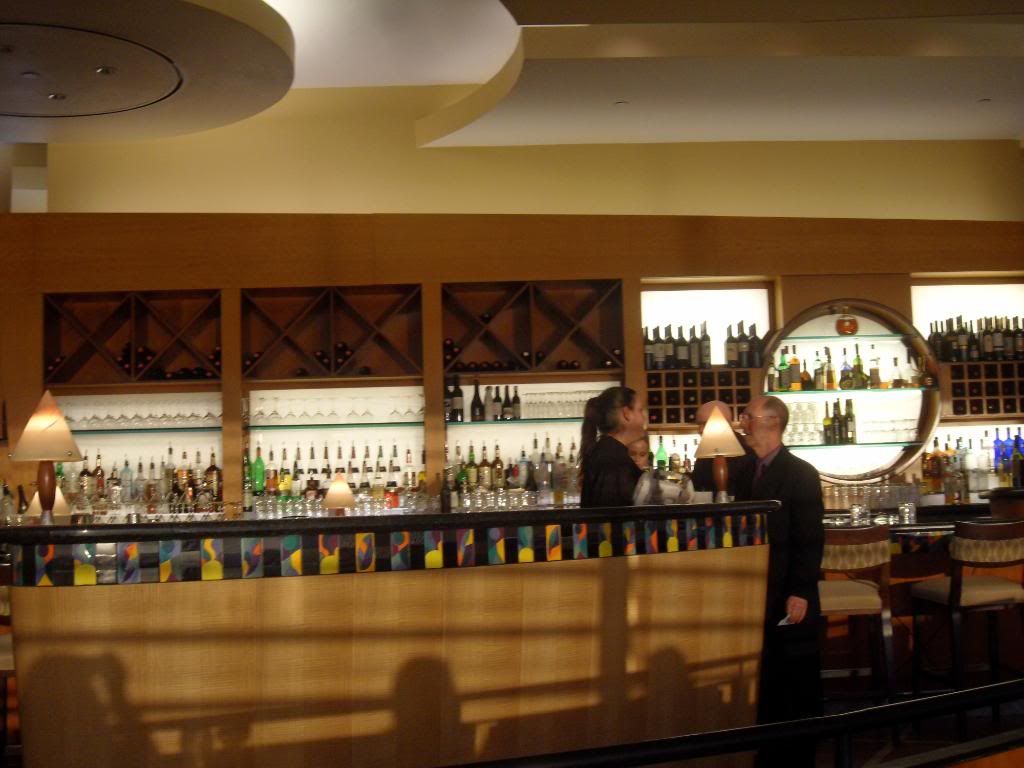 And our food was AMAZING! I will say it was the BEST. Sushi. Ever. I really loved the Sushi at Kona (more on that in a few posts) but this is def Disney's best Sushi choice! Soooooo delicious it made my husband jealous! lol!
Oh and we had a fantastic view!!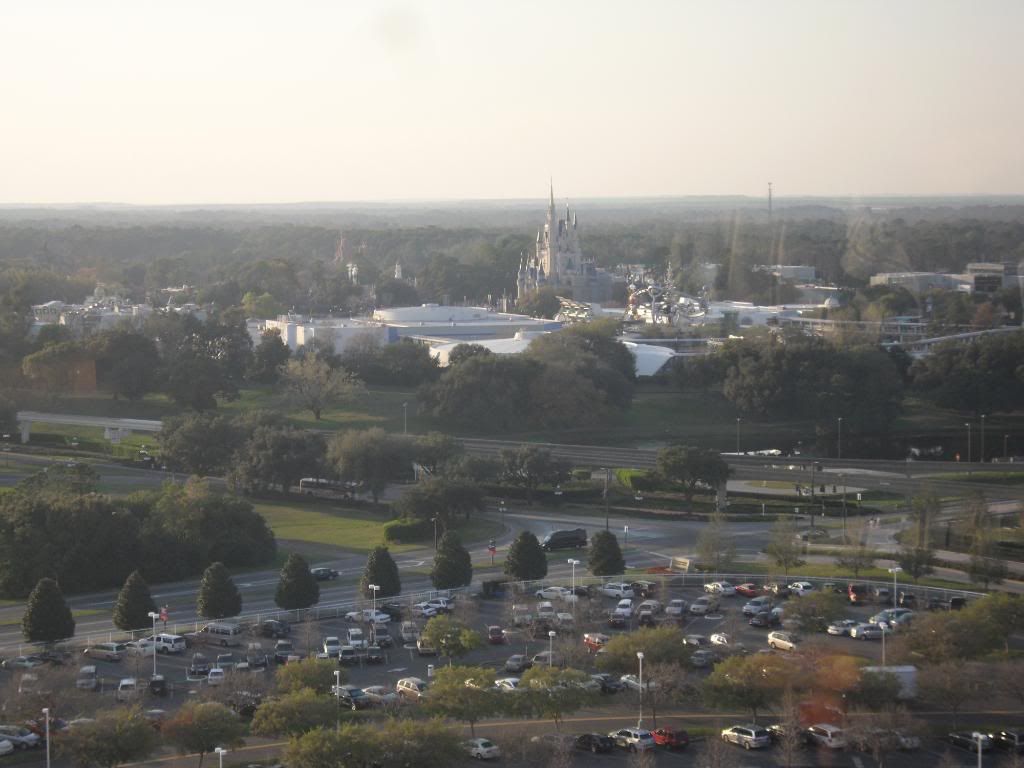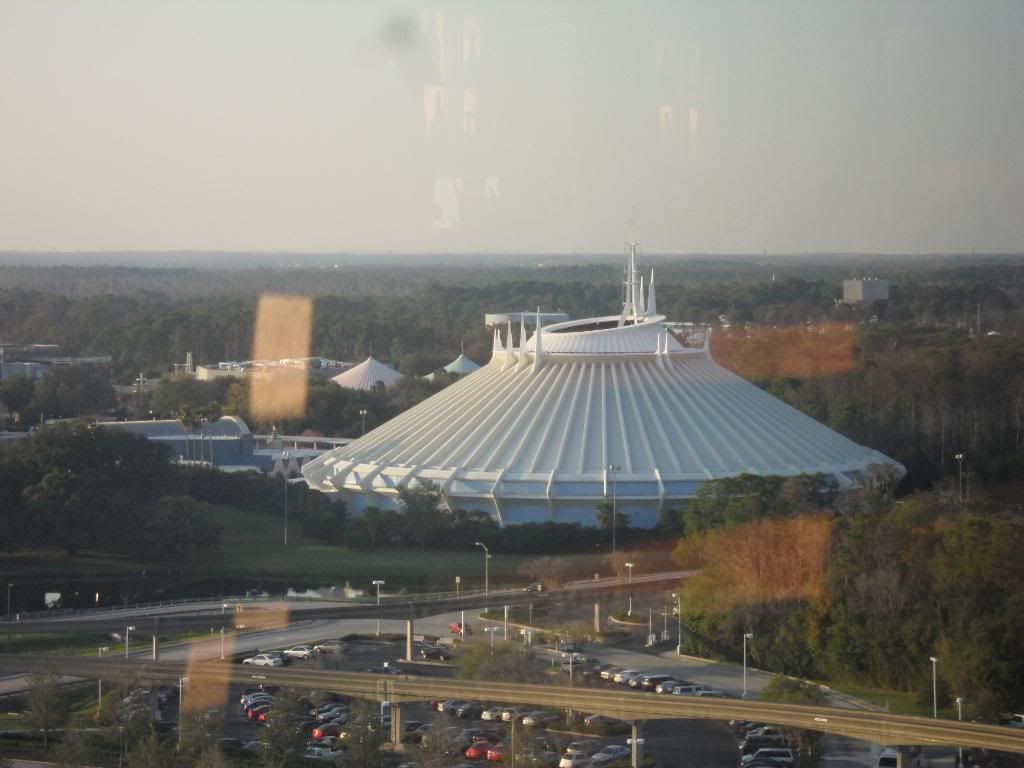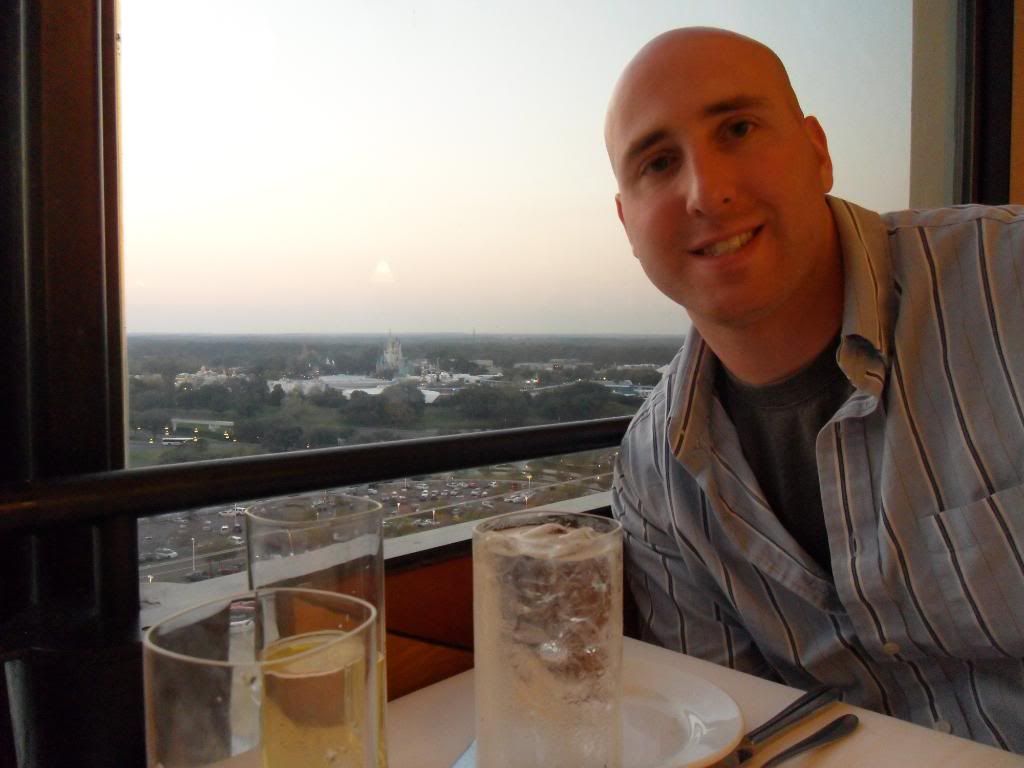 Between Appetizers and Entrees we got to
watch the sunset
over Bay Lake, behind the Grand Floridian!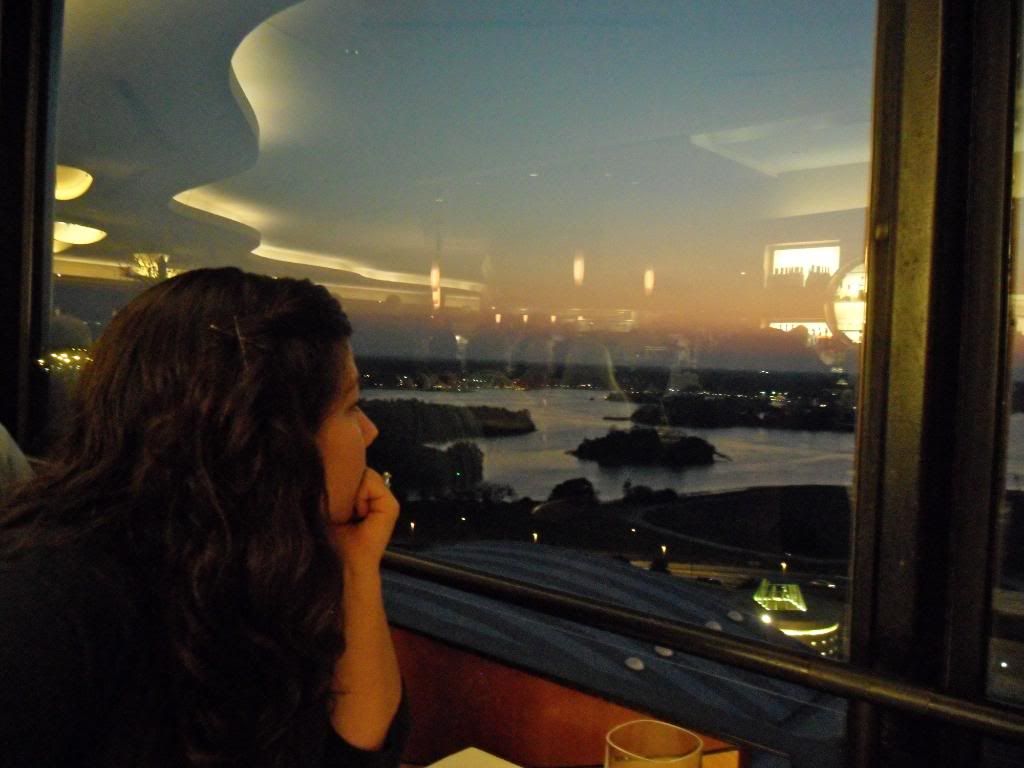 After California Grill we decided we wanted to change before heading back into Epcot to hit a few more rides and
watch Illuminations
. We had spent a lot of time in World Showcase during the day so we headed back over to The Land and rode Soarin' again! Then made our way through the pavilion. We then headed to the Seas for
an adventure on a clam-mobile with Nemo and Friends
. I love this ride! I have the end part of the song on my phone as a ringtone! lol! We were able to walk right on which was fab as by now Illuminations was approaching (and park closing).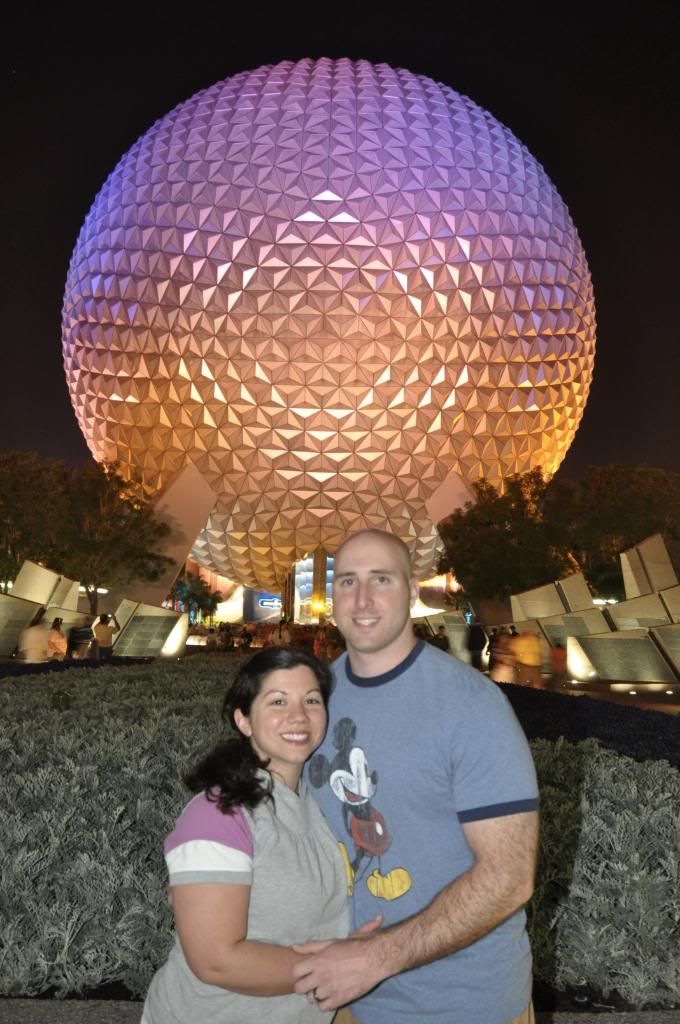 When we came out of the ride we landed right in a store (of course!) and the hubby bought me one of our
every-trip traditions
-- a new stuftee! I got Figment in 2006, Minnie dressed as Belle in 2007, Mexico Donald in 2008 (and the hubby gets one sometimes too- he has Mission: Space and Jedi Mickeys!). In any case, I picked Squirt from Nemo and we also donated to the Disney Worldwide Conservation Fund. I loved that you could do this and that you got an attraction-specific
Conservation Hero
pin!
We headed out towards the Fountain of Nations and ended up with a pretty great view of Illuminations! We never really get to see Illuminations at a great view.... its not our favorite show and its one of those shows that you can stop and see pieces of from around the park but this was really exciting and I love the music! Heres a few of my not-so-great pics that don't do it justice! LOL!
Then we headed back to the Poly via the walkway from the Ticket & Transportation center... luckily our longhouse was very conveniently located from here! ;)